Xylem Wins Contract UAE Desalination Pretreatment System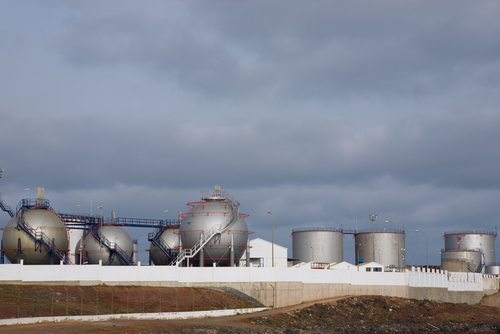 Xylem has won a contract to provide a Dissolved Air Flotation (DAF) pretreatment system to help ensure an uninterrupted potable water supply to Abu Dhabi Emirate and the east coast of the United Arab Emirates (UAE).
The source water in the Gulf of Oman is subject to harmful algal blooms (HABs) sometimes termed 'red-tides'; large concentrations of potentially toxic aquatic microorganisms. Xylem's Leopold Clari-DAF system is proven to be over 95 percent effective in removing these microorganisms, prior to desalination, ensuring the production of clean, fresh, drinking water.
Without a DAF system, these HAB events can lead to the complete shutdown of the 'Open Intake Reverse Osmosis' plants, as seen during the large 2008-2009 HAB event which began in Sohar, Oman and continued northward through the Gulf to Saudi Arabia.
Xylem will develop the new pre-treatment DAF system for the Fujairah 1 Independent Water and Power Plant (IWPP), which is owned by Emirates Sembcorp Water & Power Company (ESC), a joint venture between Abu Dhabi National Energy Company (TAQA), Sembcorp Industries and Abu Dhabi Water and Electricity Authority (ADWEA). The new system will have a capacity of 136,000 cubic meters per day (reverse osmosis output) to accommodate an anticipated 15 percent increase in the population by 2016. It will serve both the existing and new seawater reverse osmosis plants, which have a combined capacity of 306,760 cubic meters per day and will be one of the world's largest operating hybrid desalination plants.
Jesus Sancho, Middle East Director of Acciona Agua, international engineering contractor responsible for the development said, "Xylem's involvement was a key factor in us winning this contract. Xylem's pretreatment desalination expertise has been instrumental at the Shuwaikh SWRO in Kuwait which has been continually operating since October 2011. We rely on how Xylem's Leopold Clari-DAF system has dealt with algae blooms there and their extensive research and development work with HAB causing species, which gives us confidence that Xylem is best positioned to provide the technology and expertise necessary to securing a clean water supply for this region of the UAE."
Xylem's Leopold Clari-DAF dissolved air flotation systems create millions of micro-bubbles that float the algae to the surface of the water where they are removed as floating sludge, usually by mechanical skimming. This technology is also extremely effective for the removal of free and emulsified oil which is very important for the protection of the downstream reverse osmosis system. These two qualities have led to the mandated implementation of DAF throughout the Gulf Region on large 'Open Intake Reverse Osmosis' facilities. Xylem continues to invest significantly in reverse osmosis pre-treatment research and development to help solve the water challenges of people and industries in arid regions.
Safwat Gergis, desalination pre-treatment product manager for Xylem said, "We have almost 30 years of experience in developing and supplying RO pre-treatment systems in the Middle East. We are looking forward to working on this exciting project, helping to address water challenges in the region."
The new system is due to begin operation in June 2015.
Related posts