UAE Still Keen on Nuclear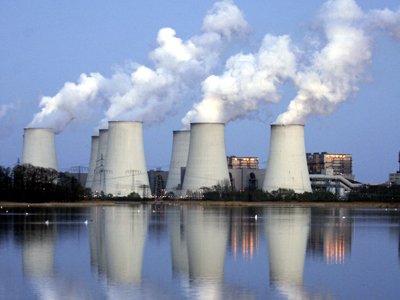 As Japan continues to struggle to contain radioactive water leaking out of its Fukushima nuclear plant following the 2011 meltdown, confidence in atomic energy across much of the world is at a low ebb. The UAE, however, is among the few countries bucking the trend as it advances its bid to become the first Arab nation to safely harness atomic energy for peaceful means on a commercial scale.
The country is now building two of four nuclear power reactors, with a capacity of 1,400 megawatts each. The US$20 billion project, agreed in 2009, is a partnership venture with a South Korean consortium as part of the UAE's plans to produce nuclear electricity. The facilities are scheduled to be fully operational by 2020, in line with the Emirates' aim for nuclear energy to provide up to a quarter of its electricity needs, which are forecast to soar to 40 gigawatts from 15.5GW now, and drastically cut its carbon footprint.
The South Korean consortium, led by Korea Electric Power Corporation (Kepco), is scheduled to complete the first reactor by 2017. As South Korea's first foreign reactor sale, the UAE contract for the four-unit Barakah plant is likely to establish a template for future exports, Mark Holt, a specialist in energy policy, wrote in a June report for the US government's Congressional Research Service (CRS). Construction of the first Barakah reactor officially began in July last year.
The selection of the Kepco consortium was made by the Emirates Nuclear Energy Corporation (Enec), which will oversee the contract's implementation. According to a statement issued by Enec, the contract includes major provisions, Mr Holt wrote, including that the Kepco consortium will design, build, help operate and maintain, and provide initial fuel for the four APR-1400 nuclear units. A "high percentage of the contract" will be under a fixed price.
In addition, Korean investors will have an equity interest in the UAE plants, and extensive training, human resources development and education is to be provided to enable the UAE to provide most of the nuclear plant staffing and develop commercial infrastructure and support businesses. A potential follow-on contract for long-term operation and maintenance of the Barakah plant, worth as much as another $20bn over 60 years,is under discussion with Kepco and other vendors, the CRS report stated.
In addition to South Korean ties on nuclear energy, the Japanese prime minister Shinzo Abe and Sheikh Mohammed bin Rashid, Vice President of the UAE and Ruler of Dubai, in May signed a nuclear cooperation agreement.
Related posts