Sindh Coal Ink MoU with China Power for 6,000MW Plants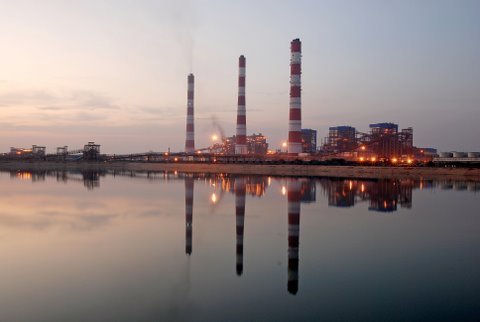 Sindh Engro Coal Mining Company Ltd (SECMC), China Power International Holding Ltd (CPIH), and Sino Sindh Resources (Pvt) Ltd (SSR) have signed a memorandum of understanding (MoU) to develop 6000MW of Thar coal based power plants in Sindh. According to the MoU, the parties have reached an intention of jointly developing, within the next 10 years, coal-fired power projects with a total installed net capacity of 6000MWs in Sindh, which will be expected to use lignite coal mined from Block 1 and Block 2 in the Thar coalfields. CPIH will be the majority shareholder and will be responsible for implementation and execution of the power projects subject to the signing of the formal agreement and the approval of the federal government.
The power projects will be developed in five (5) phases of 1200MWs each with a configuration of 2 x 600MW. Coal mining will be independently developed by SSR and SECMC for Block 1 and Block 2, respectively, who will supply coal based on the coal demand created by the power projects developed by CPIH.
CPIH is a wholly-owned core enterprise of China Power Investment Corporation, one of five state power corporations in the People's Republic of China. The principal business of CPIH is to develop, construct, own, operate and manage large power plants. Currently, the company is managing power plants with a generation capacity of more than 23,000 MW. SSR and SECMC are the developers of Thar Coal Mining Blocks-I and Block-II, respectively.
It is to be noted that Thar coalfields contain the world's 7th largest coal reserves – estimated at 175 billion tons, capable to produce 100,000 MW for the next 200 years. Thar lignite is indigenous, abundantly available, and ideally suited to produce electricity giving it distinct advantage over imported coal. Price of Thar coal is set on a "cost plus" basis and is not linked to international energy price movements, thereby, insulating the end consumer of electricity in Pakistan from the vagaries of international coal price movements.
Thar coal also has the advantage of economies of scale, which will result in a progressively lower coal price and predictable electricity price as the mining operation scales up and more power plants are added. Most importantly, utilization of Thar coal for power generation will result in huge foreign exchange savings versus any other imported energy resource.
Related posts