TNB Research Delivers Smarter Energy with Innovative Smart Grid Pilot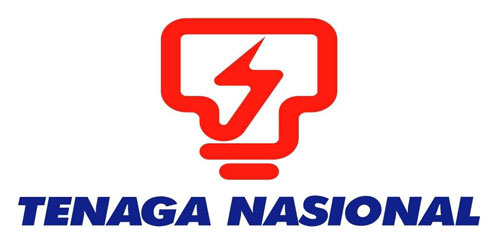 Trilliant, a global smart grid communications leader in delivering solutions that enhance energy efficiency, utility operations and renewable resource integration, announced today a landmark partnership with Comintel to provide Tenaga Nasional Berhad Research (TNB) with end-to-end solutions for the utility's first integrated smart meter and smart grid project. TNBR is the wholly-owned research arm of Malaysia's largest utility Tenaga Nasional Berhad (TNB), which serves over 7.4 million customers,
The demand for energy consumption in Malaysia is projected to increase by five percent per year over the next five years, and is likely to double in the next 20 years, according to Mercom Capital Group. To meet this need, TNBR has undertaken an ambitious smart grid demonstration project to pave the way towards the large scale implementation of smart grid technologies. These technologies will ultimately reduce the nation's dependence on natural gas and coal, and help to withdraw from national electricity subsidies in the next four years.
The project is developed by TNBR with collaboration from Uniten (Universiti Tenaga Nasional), and is to be located at TNBR and Uniten campuses. As part of TNBR's project, Trilliant will be deploying its multi-tiered RF mesh technology for both the Neighborhood Area Network and Wide Area Network. Trilliant's 2.4 GHz RF mesh technology operates in license-free spectrum in Malaysia, simplifying the process for TNB to economically roll out RF mesh without requiring complex regulatory changes. The project is being managed by Comintel, a leading system integrator in Malaysia who is responsible for the end-to-end system integration.
"We are thrilled to be working with TNBR, Uniten and Comintel to bring the industry's most innovative AMI and smart grid communications solution to Malaysia," said Bryan Spear, Trilliant's managing director for Asia Pacific. "TNBR's project is an important milestone in the path towards smarter grids in Malaysia to support continued economic growth."
Trilliant recently entered the Asian market with their standards-based 2.4 GHz wireless mesh network solution for AMI and smart grid. Trilliant's 2.4 GHz solution, which is at the core of a number of successful large-scale smart meter deployments, operates in wireless spectrum that is available license free around the world. The Trilliant Connected Energy Platform, used by leading utilities worldwide, offers utilities and energy retailers the widest range of options and flexibility to solve any smart grid business need, and specifically tailored to the business' particular goals, regulatory model, and service territory.
Related posts