Powerful Progress on World's Largest Wind Turbine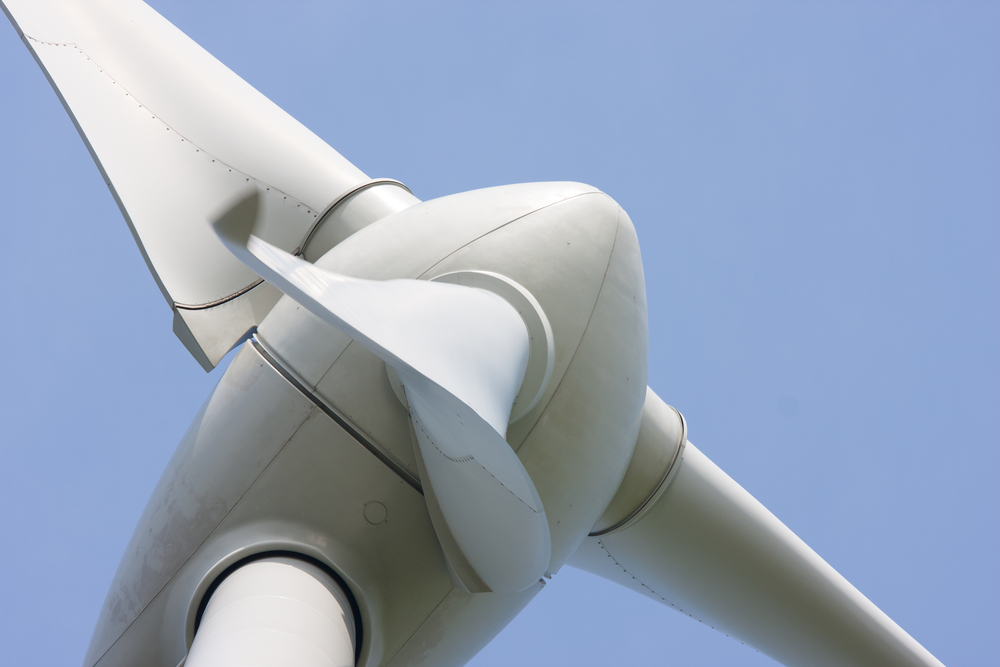 The world's largest and most powerful installed wind turbine will be ready for testing in Fife before the end of this month.
Principal contractor Graham Construction expects to hand over the 196-metre giant — which will be taller than the highest spans of the nearby Forth Road Bridge — to owners Samsung Heavy Industries (SHI) before the end of October.
The prototype is being erected just yards offshore from the Fife Energy Park at Methil, where the Korean giant has located its European wind energy headquarters, and only the nacelle and blades remain to be lifted into place.
SHI has around 20 staff based at the Fife Renewables Innovation Centre who will oversee the testing of the turbine.
Should the 7MW turbine — capable of powering 4,800 homes — perform as expected throughout the demonstration programme and orders be forthcoming, SHI has indicated its intention to put the machine into manufacture at a new-build facility in the region. Total investment by SHI at that stage would be about 
£100 million, and it is expected that 500 jobs would be created.
Deputy project manager Youngjae Lee of SHI expects the test programme would commence by the end of the year, with type certification of the turbine expected to be completed in the first half of 2014.
He said: "The weather is a critical factor for this complex installation operation, and we are delighted to have had the right conditions to proceed with the tower installation. There has been a great deal of activity on-site in preparation for this, and it has been good to see the structure really starting to take shape."
Type certification would allow SHI to give prospective customers indicative performance data for the new machine, such as power output at variable wind speeds, but it will not signal an end to the test programme — which could run for up to five years.
SHI's business development team is talking to UK Round 3 offshore wind array developers about their technology, but there are no confirmed orders for the new turbine at this stage.
It is not clear what level of advance orders would be required for SHI to sign off the investment required to build the manufacturing plant at Fife.
Maggie McGinlay, director of energy and clean technologies at Scottish Enterprise, said the SHI project built on the country's growing reputation as a global centre for next-generation offshore wind energy technologies.
"This along with planned investment from other key players such as Areva and Gamesa is helping to create a potential manufacturing hub on the east coast, which would lead to significant opportunities for our supply chain companies.
"Today marks a key milestone in this work, and we look forward to continuing to work with SHI to support its long-term ambitions for Scotland."
The Crown Estate worked closely with landowner Scottish Enterprise to ensure Samsung had certainty regarding access to the seabed and will remain involved with the project in the months ahead.
Ronnie Quinn, the Crown Estate's energy and infrastructure lead in Scotland, said: "Their long-term investment is a hugely important contribution to building the supply chain in Scotland and in driving growth of a world-class offshore wind industry."
Related posts