Philippine-Based Ayala Corporation Will Connect 81 MW by 2014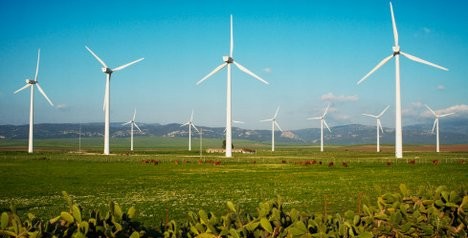 Philippine-based conglomerate Ayala Corporation will be connecting a wind power project to the grid by 2014. In a statement, Ayala Corporation announced that their wholly owned subsidiary AC Energy Holdings, Inc. has signed an investment framework agreement and shareholders' agreement with UPC Philippines Wind Holdco I B.V. and the Philippine Investment Alliance for Infrastructure Fund (PINAI) to form a joint venture company, the Northern Luzon UPC Asia Corporation (NLUPC), to develop wind power projects in the province of Ilocos Norte.
UPC Philippines Wind Holdco I B.V. is a unit of U.S.-based energy corporation UPC Renewables Partners, which has significant experience in developing, financing, construction, owning and operating wind farms in Europe, the United States and Asia. Meanwhile, PINAI is a 26 billion peso fund dedicated to equity investment in Philippine infrastructure assets.
The J.V. will have a portfolio of over 200 MW of wind power projects under development, the first of which will be 81 MW worth. The 81 MW project received a declaration of commerciality on June 17, 2013 from the Department of Energy. The J.V. is targeting grid connection of the project by June 2014.
This initial project will have an investment value of approximately $220 million with AC Energy Holdings funding 64 percent of the equity, PINAI 32 percent and UPC 4 percent. All in all, the J.V. will have a portfolio of additional wind energy projects of over 200 MW under development.
According to Ayala, the project will grow AC Energy Holding's wind farm portfolio in the Philippines. Currently, AC Energy Holding's holds 50 percent ownership of NorthWind Power Development Corporation which operates a 33 megawatt wind farm in Bangui, Ilocos Norte.
Related posts