NTPC to Bid for Ultra Mega Power Projects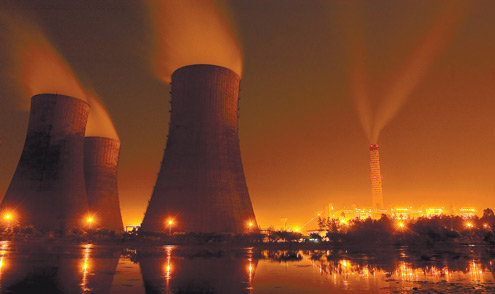 State-run NTPC is likely to bid for two ultra mega power projects (UMPPs) worth Rs 20,000 crore each in Odisha and Tamil Nadu, a top company executive said today.
"We have been participating in UMPPs and will bid for such projects as and when they come," company's Chairman and Managing Director Arup Roy Choudhury told reporters today.
The Power Finance Corporation (PFC) is expected to invite preliminary bids for the two UMPPs.
"We believe we have the ability and good chance to win such projects," he said.
The company also plans to aggressively bid for coal blocks during the auction.
"We have a strong balance sheet. Raising funds is also not an issue. If government puts coal blocks on auction, we will aggressively bid for it," Choudhury said.
Currently, NTPC is working on coal blocks in Pakri Barwadih, Chatti-Bariatu, Kerandari, and Chatti-Bariatu (South) in Jharkhand; Tallaipali in Andhra and Dulanga in Odisha with total geological reserves of 3,732 million tonnes (mt) and mineable reserves of 2,035 mt.
The company plans to mine around 33 mt per annum by 2017 from these blocks.
The Ministry of Coal has also allocated four additional blocks to NTPC with two — Banai and Bhalumunda — in Chattisgarh and Chandrabila and Kudanali-Laburiw in Odisha.
These blocks have an estimated geological reserves of 1,995 mt and production potential of 42.5 mt.
NTPC plans to produce nearly 100 million tonnes over the next 5-6 years to meet its fuel demand, he said.
"We will start production from one of our mines in Jharkhand in this fiscal," Choudhury said.
Meanwhile, the company has signed fuel supply agreement with Coal India for our coal requirement. "Nearly 10 per cent of our fuel is imported. We import over 16 million tonnes, out of which we have placed order for 7.3 million tonnes," he said.
Related posts