NHPC Halves Capacity Addition Plan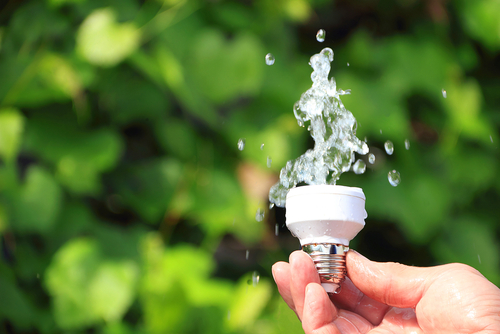 State-owned NHPC Ltd, country's largest hydro power producer, has slashed its capital expenditure plan for the current Five-Year Plan by 31 per cent, as clearances and law-and-order-related issues have affected its projects' progress.
The company has lowered the spending target for the Plan period ending in March 2017 from Rs 29,000 crore to Rs 20,000 crore. While the power ministry, NHPC's parent ministry, had finalised a target of 3,130 Mw of fresh capacity addition, the company expects only 1,702 Mw – 54 per cent of the target – to be commissioned.
"The biggest concern for the company at the moment is the significant delay in conversion of Work-in-Progress (WIP) into operational assets. A substantial amount is involved in capital works," said a senior NHPC executive. The company's total income declined 6.1 per cent to Rs 6,299 crore last financial year. Its net profit also slumped, by 15 per cent to Rs 2,348 crore.
NHPC currently operates 17 projects with 5,702 Mw of installed capacity, including 1,520 Mw of joint venture projects. In addition, seven projects, totalling 4,095 Mw, are under various stages of construction. These include the 2,000-Mw Lower Subansiri project in Assam and Arunachal Pradesh, 800-Mw Parbati-II and 520-Mw Parbati-III in Himachal Pradesh and 240-Mw Uri-II in Jammu & Kashmir.
The projects that are likely to slip from the 12th Plan period include Lower Subansiri and Parbati-II. The former, originally planned to be commissioned in September 2010, is unlikely to come on stream before December 2017.
The NHPC executive said work at the project site had been halted since December 2011 due to local agitation. Additionally, ten projects, totalling 8,800 Mw capacity, are currently awaiting clearance.
NHPC accounts for around 15 per cent of India's current installed hydro power generating capacity of over 39,000 Mw. Hydro power accounts for less than a fifth of the country' total installed power capacity of 225,000 Mw at present. The share of hydro power in total capacity has declined consistently – from 26 per cent in 2005 to 17 per cent now.
The Bombay Stock Exchange listed NHPC is currently planning to buy back shares worth Rs 1,600 crore, instead of going for an offer for sale (OFS) proposed by the government earlier. The government, which currently holds a 86.3 per cent stake in the company, had planned to divest 11.3 per cent in the market.
NHPC has an authorised share capital of Rs 15,000 crore, along with a cash balance of Rs 6,544 crore in books, and capital work in progress of over Rs 18,700 crore. The company wants to spend Rs 3,450 crore in the current financial year. Of that, Rs 1,831 crore has been planned under debt funding. Its scrip had on Friday closed at Rs 16.1, down 0.9 per cent from its previous close on BSE.
Related posts