Deccan Water to Develop $62m Kenyan Solar Farm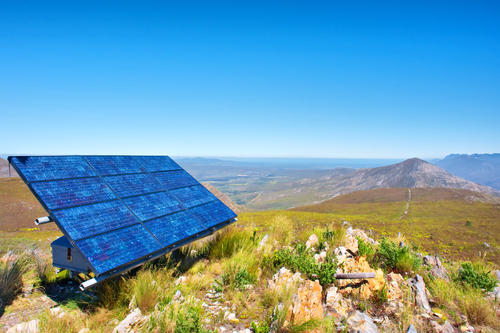 Indian water company Deccan Water Treatment has secured an INR3.7bn ($62m) order to develop a 31MW solar power station from Kenyan Piedmont Investments.
The project is slated for commission for August 2014, and adds to Deccan's other solar projects, including a 50MW venture in the UAE and a 10MW farm in India, both due to become operational before the end of the year.
Company founder Anirban Sarkar told India's Business Standard, 'The company entered the field of solar energy in 2010, and has so far received orders for 75MW of solar projects, not only in India but also overseas.'
Two further orders in India, a 5MW project and a 10MW tracking farm, have also been completed.
The company has said it is hoping to raise INR5bn in sales turnover within two years, from INR1bn during fiscal 2013.
In July, Investec Bank said it would provide ZAR8bn ($813m) of debt funding for clean energy projects in Africa, adding that it was 'looking broadly in Africa' for projects, including in Kenya.
Wind turbine manufacturer Gamesa sealed a 13.6MW order from power developer Kengen in May, which planned to develop the 'largest wind farm in East Africa' within the country.
Deccan Water Treatment is a producer of reverse osmosis systems for drinking water specialised in desalination, deflouridation and arsenic removal.
Related posts