The water does not flow for NHPC in Myanmar
State-owned Indian power utility NHPC Ltd has termed as unfeasible two strategic hydroelectric projects in Myanmar, potentially dampening India's economic diplomacy initiative to engage the South-East Asian nation.
NHPC, in a detailed project report (DPR), said Myanmar's proposed 1,200 megawatts (MW) hydroelectric project in Tamanthi is financially unviable without government support. An 880MW project in Shwezaye is technically unfeasible, it said in another report.
NHPC has submitted the reports to the ministry of external affairs, the Myanmar government and the Central Electricity Authority (CEA), India's apex power sector planning body.
These projects are at the heart of the Indian government's attempts to counter China's influence in resource-rich Myanmar. Myanmar borders China and India, the world's two fastest-growing major economies, and has natural gas reserves of 89.72 trillion cubic feet (tcf), of which 18.01 tcf can be easily extracted and tapped.
"We had submitted the DPRs last year where we said that the Tamanthi project will be financially unviable without government's support. However, Shwezaye is technically not feasible," said an NHPC executive, requesting anonymity because of the sensitive nature of the issue.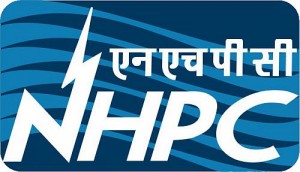 The two projects are located on the Chindwin river, the largest tributary of the Irrawaddy, Myanmar's key commercial waterway. The initial investment, which requires the building of a transmission link to India, was earlier estimated at Rs.25,000 crore.
A CEA official confirmed the reports were critical of the projects' viability. "It's true. While viability grant funding either from the Indian, or the Myanmar, government is required for making the Tamanthi project feasible, Shwezaye is not technically possible," the official said, also declining to be identified.
An NHPC spokesperson said the company took up additional investigation into the proposed projects in Myanmar as a consulting assignment for the ministry of external affairs, and that the DPRs had been submitted.
India's foreign ministry has underwritten the Rs.40 crore NHPC spent on hydrological studies required to build the power plants.
India is Myanmar's fourth-largest export market and its fifth-largest trading partner, with total bilateral trade of around $1.5 billion (around Rs.8,085 crore).
Once completed, the capital-intensive Tamanthi project will help control floods and provide water for irrigation in the region. India will receive the bulk of the power generated.
Myanmar has hydroelectric power potential of around 100,000MW, of which around 39,720MW has been identified for development. The country has an installed hydropower generation capacity of 1,457MW.
India's ambassador to Myanmar had criticized NHPC over its delays in updating the reports for the strategic projects.
Related posts