Thaioil Wins 6th Thailand Energy Award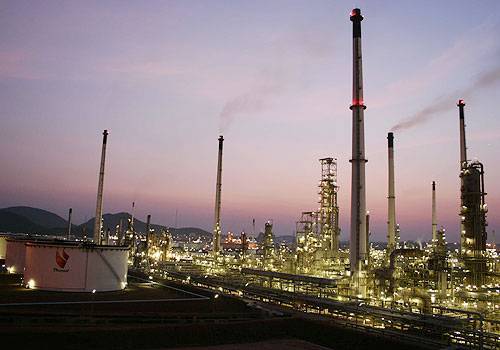 Prime Minister Yingluck Shinawatra has recently presented Thailand Energy Awards 2013 to Mr. Veerasak Kositpaisal, Chief Executive Officer and President, Thai Oil Public Company Limited, at Santi Maitri building, the Government House. The company won the Outstanding Renewable Power Award under the category of Non-Grid Connected renewable Electricity Generation Project (Off-Grid), which is the 6th Thailand Energy Awards that the company has received from the Ministry of Energy.
The award was the result of the company's project that deals with the management of waste from the production of rubber sheets and household waste with a biogas digester and the promotion of toxic-free home-grown vegetation for the good health of the community at Mak Noi Island, Phang-Nga, in cooperation with Thaksin University. The project emphasizes on sustainable development and the community's involvement in the process.
Mak Noi Island is a small island in Phang-Nga with the area of 1,500 rai. Most of the island residents earn their living from fishing, rubber and coconut plantation. High-voltage electricity is not available on the island. And for cooking, the islanders have to make a trip to the mainland on a long-tailed boat to get the LPG. Therefore, this project helps lower the cost for LPG and fuel for transportation by 160,000 baht per year and the amount of organic waste is reduced by 130,000 liter per year, leading to a healthy and sustainable ecosystem on the island. The project was able to relieve the waste crisis on the island by turning the waste resulting from rubber sheet production and organic waste from local fishing into biogas so that the local community can enjoy sustainable energy self-reliance.
In addition, fermented juice and sludge from biogas fermentation can be used to make organic fertilizer which will be combined with soil from other areas for planting vegetables in pots. Apart from being the solution to the island's problem with sandy soil that is not suitable for agriculture, the project also promotes better health among the island residents as vegetable consumption is more convenient. Previously, vegetables used to be expensive and had to be transported from outside the island. As a result, this project helps the Mak Noi island community to have food sources for their families and sustainable self-reliance.
Related posts