Switch to Coal Power Held Back in Gas-Starved India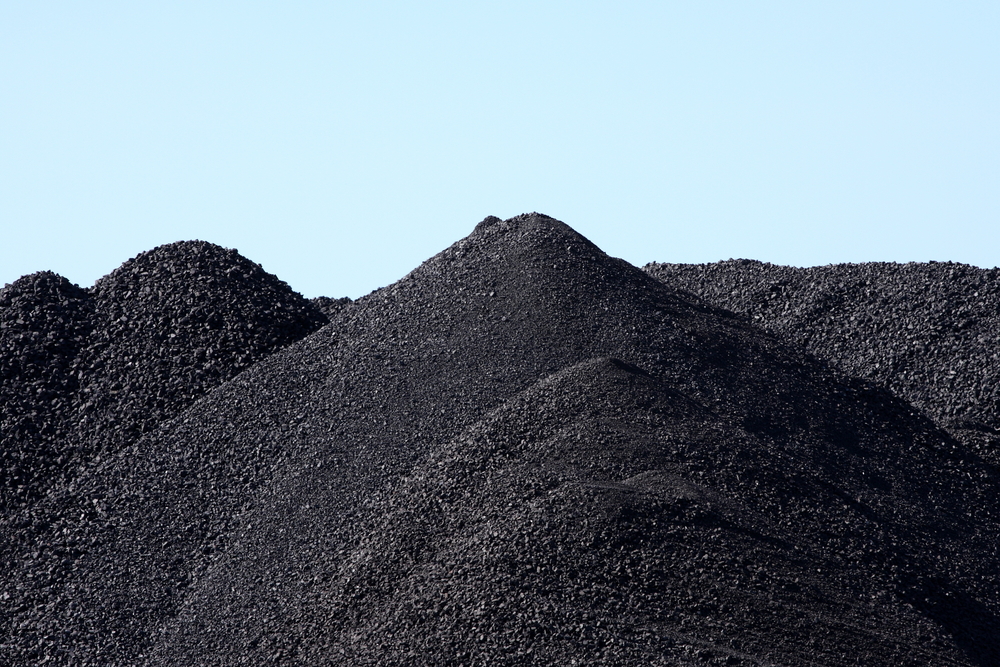 Essar Power plans to lift coal imports by a fifth after converting plants currently using gas, but the move is unlikely to signal a broader switch to coal by the nation's utilities in response to gas shortages and price reforms. New Delhi in late June approved higher gas prices by pledging to tie prices more closely to market rates to encourage producers to raise output and find supplies.
Gas output in India has been declining since April 2010 due to ageing fields and geological issues at a Reliance Industries-operated field in the Bay of Bengal, falling 16.7 percent to 2.94 billion cubic metres in June from a year ago.
Essar said it plans to convert its 515 megawatt Hazira plant and 500 MW Bhander Power to coal. Industry sources, however, say this is unlikely to be followed by many others for now due to the costs of converting plants, contractual agreements and with some utilities prepared to idle gas plants awaiting more supply.
Attempts by the power ministry to have more gas diverted to power stations have not yielded results so far, meaning existing electricity shortages in India could worsen as plants cut capacity.
Power stations using gas accounted for nearly 10 percent of India's 225 gigawatts of electricity generated in June, while coal's share was nearly 60 percent. India has 64 gas-fired power stations, according to the Global Energy Observatory website.
"Even after the recent correction in domestic gas prices, we do not expect Indian gas to be available in required quantities for power plants for a number of years," said K.V.B. Reddy, executive director of Essar Power.
Essar's switch to coal will cut its gas use to 15 percent of capacity from 56 percent and more than double coal usage to 77 percent, its parent Essar Energy Plc's website says.
Essar Power would need between 1.5-1.7 million tonnes of coal per annum to operate the plants, raising its coal imports by 22 percent to 9.4 million tonnes by 2016, Reddy said.
The switch, which will cut its power output capacity to 430 MW and take about three years, would cost about $200 million, or around half the cost of a new coal-fired plant, Reddy said.
It costs the industry 4-4.50 rupees to generate a unit of power using local gas and 7-8 rupees for imported gas, Reddy said.
For imported coal, the cost is 2-2.50 rupees per unit, and for domestic coal, the cheapest, 0.75-2.0 rupees, he said.
"If it (a power plant) is being operated on imported gas, then it is not viable as there are no buyers to whom we can offer such power at 7-8 rupees a unit," said a senior official at Gujarat state utility GUVNL, who declined to be named.
Essar's switch to coal was helped by easier access to imported coal, while other firms also face contractual obstacles.
"It is not possible to convert our gas-based power plants for coal operations without amendments to the PPAs (power purchase agreements)," said an official at GVK Power and Infrastructure Ltd, who did not wish to be named.
GVK has two power plants in southern Andhra Pradesh state, with a total capacity of 914 MW, but is operating at only about 12 percent of its capacity due to a lack of gas.
The government has halted construction of any new gas plants until 2015-16 because of gas shortages and existing plants are operating below capacity on expensive imported liquefied natural gas (LNG), even though power cuts plague industry and growth.
"Approximately 22,000 MW of gas-based power generation plants are at present idling," said Amulya Charan, an independent adviser on energy infrastructure and finance.
A spokesman for GMR Group, which has three coastal gas power plants, said it had no plans to convert them to use coal and was pinning its hope on gas supplies being boosted. Officials at three other utilities, who declined to be named, also said they had no plans to convert their power stations.
Related posts