Sindh Chief Commends Investment in Bhambhore 50 MW Wind Project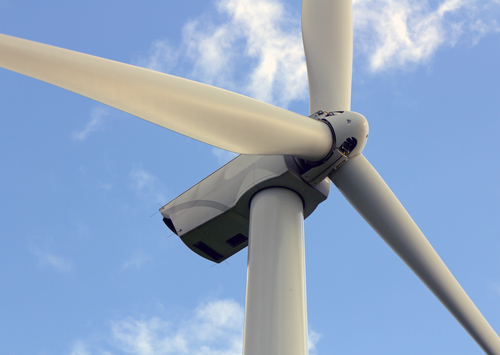 Sindh Chief Minister Sindh Syed Qaim Ali Shah has welcomed the management of Hydro China Dawood Power Limited for their investment of $130 million for the establishment of 50 MW Wind Power Project at Bhambhore near Gharo and has assured them full support and co-operation from Government of Sindh to make the project success.
Talking to the five-member delegation of Hydro China Dawood Power Ltd, which called on him at Chief Minister House on Friday evening, Sindh CM Syed Qaim Ali Shah said Sindh had great potential in the field of wind energy and any investment to exploit its wind energy corridor would be welcomed and encouraged.
The Sindh CM assured the delegation that their problem pertaining to provincial government would be resolved on priority basis and those belonging to Federal government would be got resolved with the help of Prime Minister of Pakistan. He said the provincial government had already allocated 1,720 acres of land to their company for the establishment of 50MW power project, while the matter about the confirmation of power evacuation from NTDC and approval for up-grant tariff from Nepra would also be got resolved with the help of PM, so that the company could execute its commercial operation date (COD) as per its schedule ie June 2015.
While responding the CM's invitation for further investment in Sindh, leader of delegation Wang Yong Qiang, who was also CEO of the company, offered investment for the establishment of 500MW wind power project in the Sindh. He said his company was in process in establishing a 50MW wind power project at Bhambhore near Gharo and had achieved letter of interest, letter of supports, feasibility from AEDB, generation licenses and determined generation tariff from Nepra, however the matters pertaining upfront-tariff and conformation for power evacuation as per company schedule were yet be resolved.
Sindh CM Qaim Ali Shah assured them that their problems and bottlenecks, if any would be, got resolved on priority basis. Chairman Sindh Investment Board Zubair Motiwala who was accompanied and facilitating the delegation said that any type of encouragement, facilitation and incentive to the local and foreign companies would lead the investment in the province.
He said Sindh Government had already framed investor's friendly policy consequently billions of rupees were being invested in the province. He said Hydro China Dawood Power Limited was very much interested to establish its another wind energy power project of 500MW in Sindh, subsequently it would not only to minimise the energy crises in Sindh but also open opportunities of employment for the people of province. The Secretary to Government of Sindh Energy Department and other officers of line department were present on the occasion.
Related posts