Schneider Electric Wins Solar Projects with Integrated PV Inverter Solution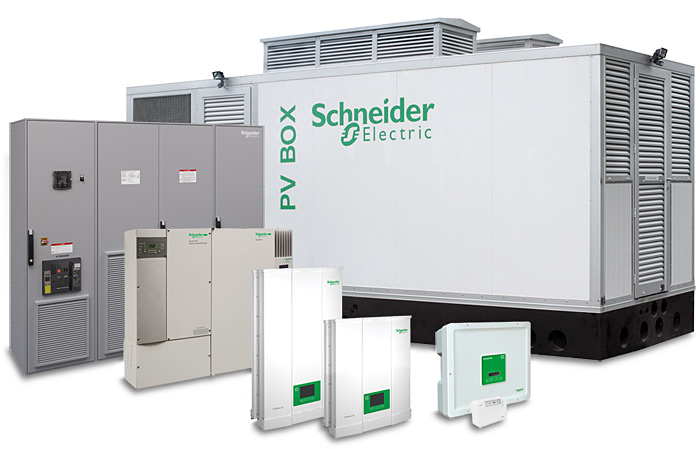 The Solar Business of Schneider Electric SA (Reuil-Malmaison, France) enters the Japanese solar market with an integrated solution based on the Conext Core XC solar photovoltaic (PV) inverters, adapted to meet the local requirements.
According to Schneider, first projects have already been won in the Hyogo Prefecture and will be installed over the autumn.
At the heart of the system design and equipment is the PV Box, a factory integrated, tested and validated plug and play power conversion system designed specifically for the Japanese environment and weather conditions. It contains two Conext Core XC 680 PV inverters, a DC combiner box, a step-up transformer, medium voltage switchgear and other accessories and is adapted to meet the local standards. This enables customers to reduce construction lead times, lower the costs of transportation, installation and commissioning and enhance uptime thanks to qualified & reliable design.
"The industry recognizes truly bankable suppliers," says Mr Serge Goldenberg, President of Schneider Electric Japan.
"Its cost competitiveness and the best-in-class efficiency of our Conext Core XC inverters, with up to 98.9 % peak efficiency, made our solution package a natural choice."
Related posts