Pakistan and Pan Africa sign MOU for a 100 MW solar project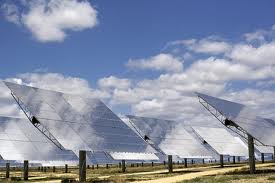 The Pakistani state of Punjab has signed a memorandum of understanding (MoU) with British company Pan Africa under which a 100 MW solar power project will be developed in Bahawalpur in eastern Punjab.
The 100 MW solar power project is being developed on an emergent basis to overcome the energy crisis in the state according to Punjab Chief Minister Shahbaz Sharif who attended the ceremony. The MoU was signed by Secretary of Energy Usman Bajwa on behalf of the Punjab government and Marcus Heel on behalf of Pan Africa as reported in local Pakistani media.
The solar park will be developed in Quaid-e-Azam, Bahawalpur. Sharif added that the targets of economic development in the country cannot be achieved without overcoming the energy crisis and that the Punjab government has been cooperating with different companies on launching more of such solar projects under a coordinated strategy. Additionally government offices are also being shifted to solar energy under a phased program.
The ceremony was also graced by British Senior Minister of State for Foreign Affairs Baroness Sayeeda Warsi, Provincial Energy Minister Sher Ali Khan, members of the Assembly, and other authorities.
Related posts