NTPC to Import 4 Million Tonnes More Coal in 2013/14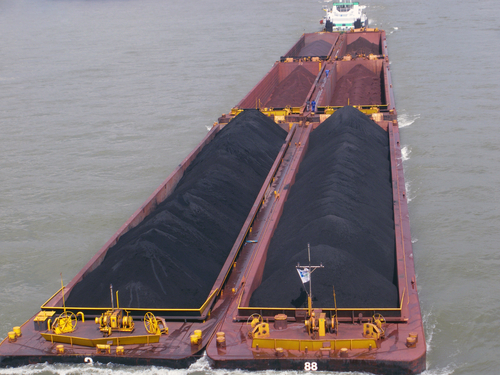 State utility NTPC will seek another 4 million tonnes of thermal coal shipments in this financial year, following its current tender to import 5 million tonnes of the dry fuel to bridge an expected shortfall in local supplies.
NTPC, India's top power producer with an installed capacity of 41,184 megawatts, has an annual import need of 16 million tonnes of coal in the year to March 2014, up 65 percent from a year ago, when delays in awarding contracts trimmed shipments.
NTPC could not import its estimated 16 million tonnes of coal last fiscal year "because of some procedural problem," said an NTPC official, who did not wish to be identified.
It is, however, open to importing more if there is a compelling opportunity in this fiscal year, the official said.
"If we are able to get a good price, if everything is fine, if it goes our way, may be we will import more. Why not?"
Coal fuels more than half of India's power generation, but domestic production has not kept up with demand from the power sector, leading to power cuts that crimp growth and result in costlier imports.
The power producer is seeking a total of 5 million tonnes of thermal coal through seven tenders for supplying its various power stations spanning the country, for which last date for submission of bids is September 6, the official said.
These are on top of the 7 million tonnes of the fuel that is being delivered to the power producer since April.
"We plan to import 16 million tonnes of coal in 2013/14, which works out to around 28 million tonnes equivalent after adjusting for the higher energy value of imported coal," said the official.
India produces mostly low-grade thermal coal with high ash content. About 70 percent of the fuel Coal India Ltdproduces has an energy value of 4,300 Kcal/kg or lower.
NTPC requires 178 million tonnes of coal this fiscal year to fuel its generators, said the official. Of this, it expects to source 145 million tonnes locally, signing agreements with Coal India, which produces around 80 percent of the country's coal.
This along with the 16 million tonnes of imported fuel – equivalent to 28 million tonnes of local coal – leaves a fuel shortfall of 5 million tonnes for the power producer.
"We plan to get the balance 5 million tonnes from e-auction and from our own mine in Pakri Barwadih in this financial year," the official said, referring to Coal India's spot sales and NTPC's captive coal block in the North Karanpura Coalfields in the northeastern Jharkhand state.
For the current tender, only shipments with below 32 percent moisture, 20 percent ash and 0.90 percent sulphur, with gross calorific value in the range of 5,300-5,800 Kcal/kg would be considered, the tender document on its website showed.
Successful bidders will need to deliver the coal from port to several NTPC power stations across India, the official said.
NTPC said it expected the successful bidders to supply the coal within four months of it issuing the delivery schedule.
India's coal imports in this fiscal year could hit 165 million tonnes to meet the local supply shortfall, another record after total imports crossed 135 million tonnes in 2012/13.
Related posts