Myanmar Halts Bilateral Hydro Development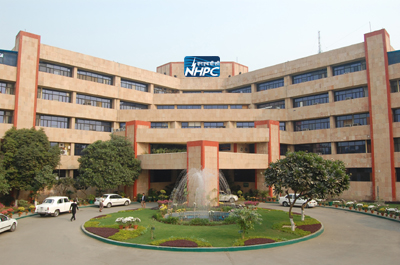 Six years after the governments of India and Myanmar decided to develop two hydro power projects, of 2,080 Mw capacity in that nation, the latter has put the idea on hold.
The 1,200-Mw Tamanthi and 880-Mw Shwezaye plants would have involved a spend of Rs 25,000 crore. "Implementation of (both) has been suspended temporarily by the ministry of electric power (MoEP) as the Detailed Project Reports (DPRs) by NHPC (would) have social and environmental impacts. Both are economically unviable," according to a person close to the development.
Confirming this, a senior executive of NHPC said the role to be played by the public sector major was yet to be decided and these projects had been planned to strengthen bilateral economic ties, rather than a commercial venture for NHPC. An official in the Myanmarese embassy in Delhi confirmed the initiative had been "postponed".
NHPC and the department of hydro power implementation under MoEP had signed a memorandum of understanding (MoU) in September 2008 to study the feasibility reports. Tamanthi's was prepared by Colenco Power Engineering of Switzerland. Shwezaye was by Kansai Electric Power Company of Japan. The MoU involved more studies to establish the techno-commercial viability. NHPC gave review reports for the projects in December 2008, accepted by DHPI in May 2009. In January 2010, an agreement was signed between India's ministry of external affairs and NHPC to carry out additional investigations and to prepare DPRs for the two projects at Rs 20 crore each.
NHPC later gave interim reports for the two projects, detailing the costs. The DPR for Tamanthi was given in October 2011 and approved by Central Electricity Authority for Rs 17,270 crore, with a levelised rate of supply at Rs 6.4 a unit. The DPR for Shwezaye was given in April 2012 but the approval has yet to come. The rate was worked out at Rs 11.06 a unit.
NHPC accounts for around 15 per cent of India's installed hydro power generating capacity of 39,000 Mw. Hydro power accounts for a little less than a fifth of the country's total installed power capacity of 225,000 Mw. The share of hydro in total capacity has declined consistently from 26 per cent in 2005 to 17 per cent now.
Myanmar has a hydro power potential of 100,000 Mw, of which 39,000 mw has been identified for development. The two projects were to come up on the Chindwin river, one of the four major ones in that country. Bilateral trade is $1.5 billion and the two sides aim to double this to $3 bn by 2015.
Related posts