MinDA to Develop Mindanao as PHL's Palm-oil Capital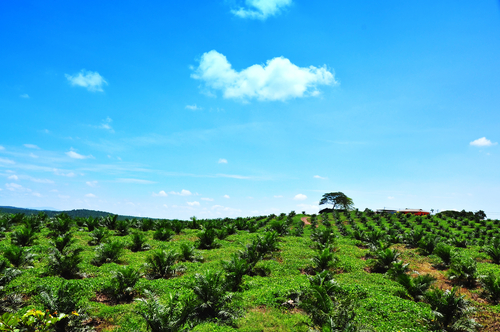 The development of Mindanao as the palm oil capital of the Philippines has become the current focus of  the Mindanao Development Authority (MinDA).
MinDA Chairman Luwalhati Antonino said the agency has initially identified close to 200,000 hectares of farmlands as suitable for oil-palm plantation. Negotiation for developing these areas is already under way.
Antonino disclosed that several private companies have decided to venture into planting oil-palm in the region. She noted that Univanich Carmen Palm Oil Corp. recently broke ground for its P500-million oil-palm crushing mill in Carmen, North Cotabato.
Also, the MinDA official said more investments are expected to be poured into the palm-oil industry in southern Philippines following a business-matching session held in Kuala Lumpur, Malaysia, early this year.
"Given the huge interest in Mindanao's farmlands for oil-palm plantations, there should be an increase in the participation of the country's private sector and the implementation of policies that will facilitate these investments," said Antonino.
She said actual investments in the region's palm-oil industry may materialize within two years after various business-matching sessions are conducted in partnership with the Board of Investments and the Department of Trade and Industry.
Antonino said the development of the palm-oil industry will provide local farmers a "more secured livelihood" noting that despite low palm-oil prices since late last year, the income of palm-oil farmers is still above the poverty threshold level.
"Transforming Mindanao into the palm-oil hub of the country will alleviate poverty and uplift the socioeconomic condition of southern Philippines," she said.
Romeo Montenegro, MinDA's director for investment promotion and public affairs, said that aside from helping solve the poverty problem in the region, the local development of palm-oil industry could resolve the power shortage affecting most parts of Mindanao.
"Palm oil is a perfect and viable feedstock for biomass generation to help augment power capacity in the region.
"It can help increase the viability of biomass as a major potential source of renewable energy for Mindanao," said Montenegro.
He added that palm oil is more combustible than sugar cane, corn cobs and bagasse.
Montenegro said the Land Bank of the Philippines provides assistance for the development of palm-oil industry and the necessary financing for the construction of power-generation facilities.
Related posts