Marubeni to Build $2b Power Plant in Indonesia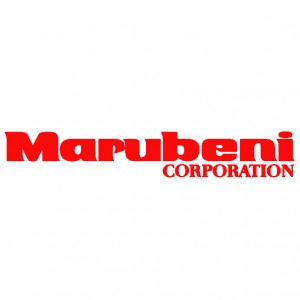 "Marubeni will construct a 1,000 MW power plant in Cirebon [West Java] near to the location of its existing power plant," Industry Minister MS Hidayat told reporters after a meeting with the firm's executives on Thursday at his office, adding the construction work was expected to start by the end of this year.
Marubeni would at first be required to secure a permit from the Energy and Mineral Resources Ministry, he said. The development of the critical coal-fired power plant would be carried out through its subsidiary, Cirebon Electric Power (CEP), and another Japanese investor, he further said. At present, CEP operates a 660-MW coal-fired power plant in Cirebon that it built with an investment of $850 million.
Marubeni owns a 32.5 percent stake in CEP, while the remainder belongs to Korea Midland Power Corporation (27.5 percent), Korea's Samtan Corporation Ltd (20 percent) and local firm PT Indika Energy (20 percent). Under an independent power producer mechanism, Marubeni would sell electricity it produces through the future power plant to state power firm PT PLN at 4.43 cents per kilowatt-hour (kWh).
Wishnu Wardhana, vice president of Indonesia's third largest coal producer Indika Energy, confirmed the plan, saying the construction of the power plant would begin "as soon as possible", with the final stage still ongoing between the investors, PLN and the government. Marubeni senior advisor Wataru Yoshida said that as Indonesia's economy grew at a rapid pace, it would generate huge demand for infrastructure development in the country, particularly power generators, thereby providing Marubeni myriad business opportunities, Yoshida added.
"I understand you need more capacity in this country. If your country wants, we are ready to construct," he told reporters after the meeting with the industry minister. In addition, Hidayat also said Marubeni, which had a wide interest in power generation, would also send a team to assess an offer from the government to develop another power plant with alternative energy sources in Bintuni Bay, West Papua.
Apart from the planned coal-fired power plant in Cirebon, Marubeni also currently expects to build a 220MW geothermal power plant in Rantau Dedap, South Sumatra.
The power plant will be constructed by the Supreme Energy Rantau Dedap (SERD), a company it jointly set up with local player Supreme Energy and France's GDF Suez SA. It would supply electricity to PLN starting from 2016 under a purchase agreement sealed November last year. Earlier this year, the firm also said it was eyeing development of water treatment plants in Jakarta with
local and foreign partners.
Related posts