Kunlone Hydropower Project on Thanlwin River to Begin in 2013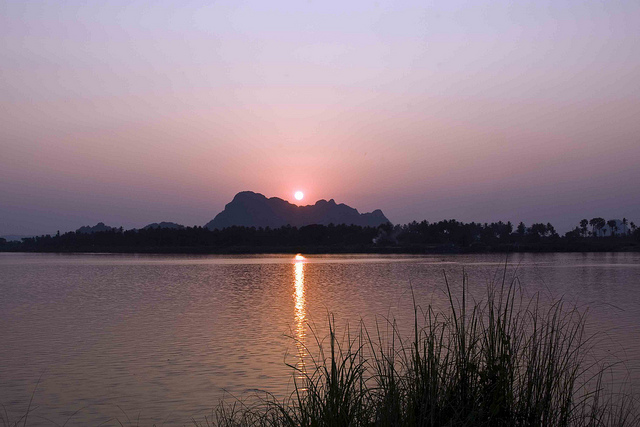 The Kunlone hydropower project, a joint venture between the Myanmar government and Chinese Hanergy Holding Company will begin this year. The project will generate 1400 megawatt of electricity.
U Sai Htun Yin, the Minister of Electric Power from Shan state said, "We are negotiating with the Chinese company for signing a Joint Venture Agreement. The project will not only support Shan state but also the whole country. The electricity generated will be distributed to the rest of Myanmar through a super electrical grid."
The Konlone Hydro Electric Project will be located at Kunlone Township in northern Shan State. The project will be accomplished within 7 years and the Chinese company will invest USD 1400 million. The Myanmar government will receive 10% of the shares without investing any capital. 15% of electricity generated (210 MG) from the project will be allocated to Myanmar.
An officer from the Development of Hydropower Project Implementation under the Ministry of Electric Power confirmed, "Both parties have negotiated the contract draft and it has reached the final stage."
He added that if the Chinese company sells power from the project to other countries, Myanmar will receive five benefits, such as Sales Tax and Income Tax.
He continued that the MoU was signed in April 2007 and the Environmental Impact Assessment (EIA) and Social Impact Assessment (SIA) reports were submitted to the Ministry of Forest, after a 6 month survey.
The Hanergy Holding Company and Asia World Company have sent a letter on August 29, 2013, seeking an appointment with the State Minister. They have informed that the Hanergy Holding Company will operate the project and Asia World Company has been given permission for construction.
"I do not know about EIA, SIA or HIA (Health Impact Assessment). The Chinese company has requested to meet with us only now. If we meet, we will inquire the water reservoir area, the number of villages, farmlands and families that will have to relocate and the forest area that the project will take up", said U Sai Htun Yin.
The Coordinator of Thai based Shan Environmental Groups said, "The Konlone Project will be at a point very upstream the Thanlwin River. If the dam is built there, the level of water will rise in the Chinese border. It will overflow and flood the region. There can be negative impact on the villages around the areas and villages en route to Konlone.
The Chinese company will build 6 hydropower projects on the Thanlwin River, namely Nawng Hpa, Man Tawng, Mai Tung, Ywar Thit, Hetgyi and Konlone hydropower project. The Chinese company, EGAT will front the main shares for Mai Tung and Hetgyi dams.
The MoU for Mine Tung Electric Power has been signed with another Chinese company and MoUs for Nau Hpa and Man Taung will be signed soon.
Related posts