Kudankulam Nuclear Plant Stops Power Generation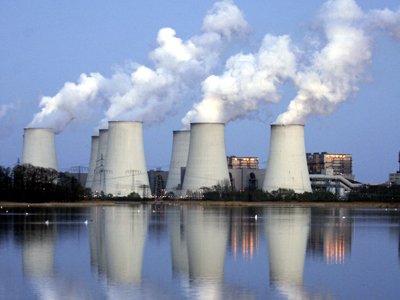 The first unit of Kudankulam Nuclear Power Project (KNPP) Tuesday night stopped operations due to a feed water problem, states a report on Wednesday.
The 1,000 MW unit, which was resynchronised with the grid Oct 25 night, was stopped at 8.03 pm on Oct 29 due to feed water problem and is expected to re-start operations on Nov 1, according to a Power System Operation Corporation Ltd report.
Power System Operation Corporation operates the power grids – regional and national – and is a wholly owned subsidiary of Power Grid Corporation of India Ltd.
According to the report, the plant fed at an average 161 MW to the southern grid on Tuesday down from 200 MW that was fed on Oct 28.
This is the second time the plant stopped operations after it was synchronised to the grid this month.
On Oct 22, the 1,000 MW capacity KNPP unit was synchronised for the first time with the power grid at 2.45 am, and generated 75 MW of power.
The power generation was subsequently increased to 160 MW and nearly two hours later, the unit tripped due to reverse power.
On Oct 25 at 9.43 pm, the unit was reconnected to the grid and generated around 160 MW.
Senior officials at KNPP were not available for comments on the latest stoppage.
The power (infirm power) generated by KNPP's first unit will be supplied to Tamil Nadu as the unit has not started commercial generation.
Only when the unit is declared as commercially operational, will the power generated be shared with other southern states, officials added.
India's atomic power plant operator Nuclear Power Corporation of India Ltd (NPCIL) has been setting up two 1,000 MW Russian reactors at Kudankulam in Tirunelveli district, around 650 km from here. The total outlay for the project is over Rs 17,000 crore.
KNPP is India's first pressurised water reactor belonging to the light water reactor category.
The first unit attained criticality July 2013, which is the beginning of the fission process.
In August, the Atomic Energy Regulatory Board gave its nod to KNPP to raise the reactor power levels to 50 percent and for synchronisation of the unit with the power grid.
The NPCIL earlier said it would connect the first unit to the grid end-August, generating 400 MW power.
But that did not happen due to issues with the equipments, whose sorting and the testing took time.
According to NPCIL officials, the power at the first unit of KNPP will be increased gradually and by December this year, the unit is expected to touch its rated capacity of 1,000 MW.
Related posts