Halted Processing Plant Results in Chinese Uranium Supply Crisis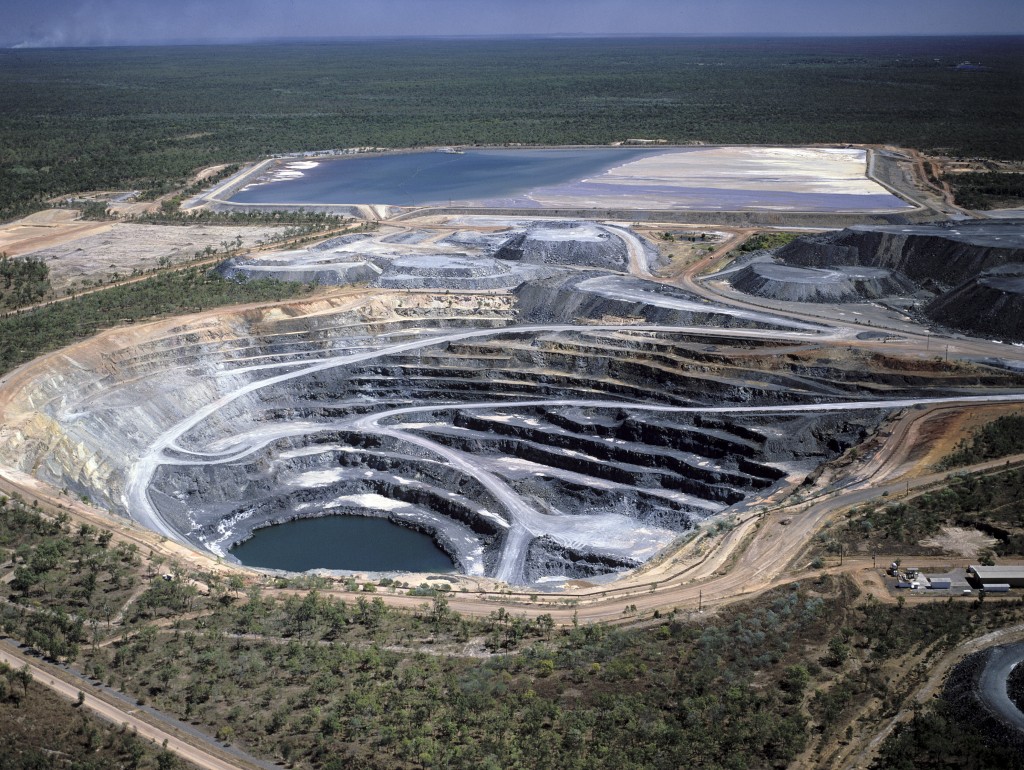 The abrupt cancellation of a $6.5 billion uranium processing project in southern China has left Beijing with a headache as it tries to secure the fuel required to sustain an ambitious nuclear reactor building programme. China has been buying stakes in uranium mines in Asia and Africa, but without the capacity to enrich and process the ore it will still be dependent on foreign firms to turn it into useable fuel.
The project, set to be built in the city of Heshan in heavily populated Guangdong province, where many of China's existing reactors are stationed, was called off at the weekend following protests, with the sector still struggling to convince the public that nuclear power is safe. The two biggest state-owned reactor builders, the China General Nuclear Power Corporation (CGNPC) and the China National Nuclear Corporation (CNNC), are now scouting for new sites.
"China's processing capacity is undersized compared to the plants under construction, and so is its uranium and fuel supply, and that's why the companies are busy revving things up," said Li Ning, a specialist on nuclear power and dean of the School of Energy Research at China's Xiamen University.
China currently has 15 reactors with an aggregate installed capacity of 12.57 gigawatts (GW), but another 30 plants are under construction and due to go into operation between now and 2016, adding another 29 GW to the total. Gaining more control over the global fuel supply chain is crucial to China's plans to increase total nuclear capacity to 58 GW by 2020, and will require not only overseas acquisitions but also more enrichment capacity.
The plant in Guangdong was expected to cost 40 billion yuan ($6.5 billion) and would have provided a "one-stop shop" for uranium enrichment and the fabrication of fuel rods for Chinese reactors. It was expected to begin manufacturing nuclear fuel by 2020, with annual capacity eventually set to reach 1,000 tonnes.
The China Youth Daily newspaper said it would have provided half of the country's total nuclear fuel by the time it was completed. Steve Kidd, senior partner at East Cliff Consulting, a British firm that advises on nuclear issues, said he was surprised the authorities backed down so quickly.
"This seemed to be a major new facility with uranium conversion and enrichment as well as fuel fabrication," he said. "One imagines they will have to increase capacity elsewhere."
While Beijing's 2020 target for the amount of power to be generated from nuclear sources was scaled back after the Fukushima disaster in Japan, its 2030 target of around 200 GW remained intact. Analysts expect annual primary uranium demand to rise tenfold over the period to around 40,000 tonnes.
To meet that demand, CNNC and CGNPC have been exploring domestic uranium deposits, but a surge in imports is inevitable, and is expected to put pressure on global supplies. The two firms have acquired stakes in deposits in Namibia, Niger and Kazakhstan, but without the processing capacity they would still have to buy enriched fuel from suppliers such as France's Areva and U.S.-based Westinghouse, owned by Japan's Toshiba.
"If China doesn't have the processing capacity then it has to import the fuel directly," said Xiamen University's Li. "Even if CGNPC's mines are running they have to supply stocks to the fuel suppliers." The scrapped Heshan plant would have improved China's ability to process foreign uranium, and also provided a cheaper option than importing ready-to-use nuclear fuel, especially if prices rise as expected.
China's existing facilities in the western regions of Sichuan, Inner Mongolia, Shaanxi and Gansu are well-placed to handle stocks imported from Kazakhstan, but as Beijing seeks to diversify sources, buying stocks from Africa, Australia and the Americas, a new processing facility on the coast could be vital. The Heshan project cancellation was a serious setback, but industry voices say China and its big nuclear firms will do their utmost to find an alternative as soon as they can.
"My sense is that if the government decides they are going to need a certain amount of nuclear power, which I think they have, they will build it and something like the protests that we saw a few days ago won't stop that," said Fletcher Newton, a uranium industry consultant.
Related posts