CK Awarded Contract for B20bn Laos Hydro Plant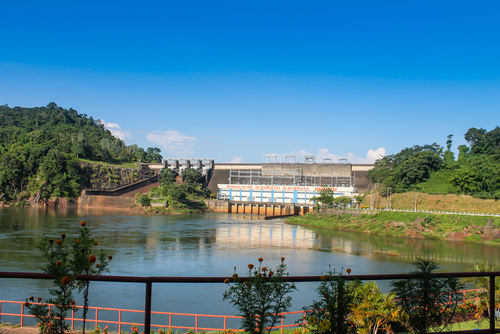 The SET-listed Ch. Karnchang Plc (CK), Thailand's third-largest contractor by market value, has signed a contract with the Laotian government to develop the 20-billion-baht Nam Bak hydroelectric power plant. Construction costs are estimated at 17 billion baht, said chief executive Plew Trivisvavet in a statement.
''We are working full-speed on finalising the power purchase agreement and construction contract. For the construction work, Nam Ngum 2 will engage CK as the contractor,'' said the statement.
CK has a track record of building largescale hydropower projects in Laos including Nam Ngum 2 and Xayaburi. Supamas Trivisvavet, the managing director ofCK Power Plc (CKP), said construction of Nam Bak is expected to start by the end of next year and take about four and a half years to complete.
Hydropower is a clean and renewable energy, but more importantly this project will enhance CKP's investment capacity and allow stable income generation, she said, adding that Nam Bak will add 160 MW to CKP's investment portfolio. Together with the 120-MW BangpaIn Cogeneration Phase 2, which is scheduled to start operation in 2017, and the 1,285-MW Xayaburi plant, CKP's portfolio will jump from 754.5 MW this year to 2,319 MW in 2019.
Its 117.5-MW Bangpa-In Cogeneration Phase 1 plant commenced operation this past June. To prepare for the Asean Economic Community and provide sustainable growth, CKP is studying a number of hydropower projects in Laos as well as other projects in Thailand and the region, said Mrs Supamas.
Related posts