Adani to Build $300m Transmission Line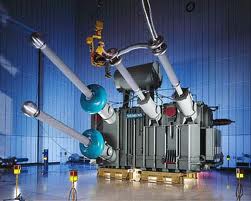 Indian energy giant Adani Group is planning to build a $300 million electricity transmission mine to its proposed mine in the Galilee Basin in Central Queensland. Despite growing speculation some of the Galilee mines, including Clive Palmer's Waratah Coal, may not proceed because of the falling coal price, Adani has flagged plans to build a 250-kilometre high-voltage line from Powerlink's Strathmore substation near Colinsville in the Bowen Basin to its proposed Carmichael mine.
It would be the first high-voltage transmission line built by the private sector in Queensland and signals the ongoing shake-up of the energy sector after changes announced by the Newman government this week. Queensland Premier Campbell Newman will tell an Infrastructure Partnerships Australia lunch in Brisbane on Wednesday Adani's decision was a positive commitment by the Indian company to get the project running.
Adani is confident its project, to mine up to 60 million tonnes of thermal coal a year, is economically viable because its controls all the stages from "pit to port" including the rail line, Abbot Point coal terminal to feed and power stations in India.
Another Indian company GVK, in a joint venture with Hancock Coal, is planning a mine in the Galilee Basin, along with Mr Palmer's Waratah Coal. Mr Newman has ruled out the sale of Energex, Ergon Energy and Powerlink but said the electricity generation companies, CS Energy and Stanwell Corporation, could be privatised after the 2015 election.
The Newman government announced on Sunday it would be merging its state-owned energy distribution companies, Energex and Ergon Energy, as part of a plan to save $580 million over the next seven years. It has also announced plans to cut $3.6 billion in capital expenditure on poles and wires – amid claims of gold-plating the network – to help bring down power prices which are due to increase by 22.6 per cent from July 1.
Related posts