Toyo Ink Seeks Approval to Move into Power Sector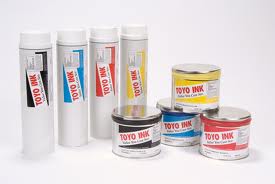 Printing ink and materials manufacturer Toyo Ink Group Bhd is seeking shareholders' consent for its diversification into the power sector in Vietnam, a project it first mooted in 2007. The 2,000MW coal-fired Song Hau 2 facility in Hau Giang, Vietnam, is estimated to cost US$3.5bil (RM11.2bil), it said in a filing with Bursa Malaysia yesterday, some US$1bil (RM3.2bil) more than what was announced in 2011.
This is about 43 times larger than its market capitalisation of RM81mil. Toyo Ink said it plans to finance the project, which got the Vietnam government's nod in March this year, via a combination of equity and borrowings, although the exact funding mix can only be decided after it finalises the detailed terms and structure.
Its proposed facility forms part of the Song Hau Power Complex, which consists of three power plants and is anticipated to have a combined 5,200MW upon full commission. The complex is meant to supply energy to Vietnam's southern region.
Given an imminent power shortage, Toyo Ink said it believes the development of the Song Hau Power Complex would be of "utmost priority" to Vietnam Electricity, Vietnam's largest energy utility. Toyo Ink's portion of the work includes ancillary infrastructure, such as a coal handling system, cooling and fresh water systems. It also includes pollutant and waste control, removal and treatment systems, a coal yard and a dedicated coal jetty.
The investment is currently led by its managing director and senior management, the firm said. But the company added that it was "mindful of the need to recruit suitable experienced personnel from time to time to strengthen its project team". When finished, Song Hau 2 is expected to contribute positively to Toyo Ink's earnings "with a reasonably foreseeable yield", it said.
"Notwithstanding that the project is to be undertaken in a foreign country, the group would strive to implement the project effectively with its familiarity with the business environment in Vietnam, where it has more than 15 years of business presence, and its strong working relationship with the regulatory authorities in Vietnam," the firm explained.
Toyo Ink said the Prime Minister of Vietnam had approved Vietnam's national power development master plan for 2011 to 2020, with a perspective up to 2030. Domestic electricity demand was estimated at 194 to 210 billion kWh for 2011-2015, 330 to 362 billion kWh by 2020 and 695 to 834 billion kWh by 2030.
"Moving forward, the shortage in power supply is imminent and according to the master plan, only about 66.9% of the approved power source project is expected to be commissioned as scheduled and that only about 50% of the approved transmission grid shall be in operation as scheduled due to, inter-alia, the foregoing factors," Toyo Ink noted.
The company said it was, barring any unforeseen circumstances, "upbeat that the prospects of the project are favourable and hence, expected to contribute positively to the future financial performance of the group".
The proposed new business will not have any effect on Toyo Ink's share capital or 2014 earnings, net asset or gearing levels, the company said. It will convene an extraordinary general meeting soon on the transaction.
Related posts