Nuclear Power Corporation of India Limited to Generate 60,000 MW by 2032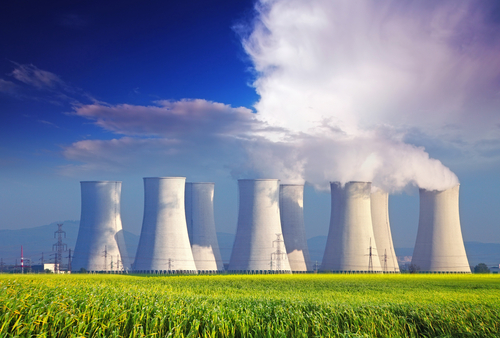 To achieve the target, several projects of NPCIL are at different stages of implementation including construction, planning and proposal, stated S K Malhotra, Head of Public Awareness Division of Department of Atomic Energy
Nuclear Power Corporation of India Limited (NPCIL) has plans to enhance nuclear energy capacity by ten times to 60,000 MW in about next two decades, a senior official said here today. "To achieve the target, several projects of NPCIL are at different stages of implementation including construction, planning and proposal," S K Malhotra, Head of Public Awareness Division of Department of Atomic Energy, said.
Malhotra, who along with S P Kale, Head of Technology Transfer Division of Bhabha Atomic Research Centre (BARC) was in Narwapahar uranium mine near here, told reporters that NPCIL has plans to add up 60,000 MW nuclear energy to the existing capacity by 2032. Currently, 20 reactors produce 4,780 MW of nuclear power at the plants at Maharashtra, Rajasthan, Tamil Nadu, Karnataka, Uttar Pradesh and Gujarat.
Seven reactors are under construction, he said, adding this included two 1000 MW plants at Kundankulam in Tamil Nadu. The second unit of 1000 MW reactor in Kundankulam is expected to be operational by June next year, Malhotra added.
Similarly, four other Pressurised Heavy Water Reactor (PHWR)- two units each of 2×700 MW projects- were under construction in Rawatbhata in Rajasthan and Kakrapar in Gujarat, he said. While both the units at Kakrapar were scheduled for commercial operation by December 2015, the Rawatbhata project was expected to be commissioned by December 2016, he said.
The land acquisition process for a proposed project in Haryana is on and construction work was expected to start within the next one or two years, he said. Asked whether the country has adequate uranium to meet the requirement for targeted nuclear power generation, Malhotra said: "We are meeting 50 to 60 per cent of the requirement while the rest was being imported". The situation would improve after UCIL's Tummalapalle (Andhra Pradesh) unit starts operating to its optimum capacity, he said.
Of the total targeted capacity, he said, 20 per cent energy could be achieved through renewable energy with possibilities of wind energy in some selected places of the country. "We have plans to enhance capacity further to 2 lakh two MWs between 2028-50, " Malhotra said adding India has to rely on uranium-based technology for the next 10-20 years before switching over to Fast Breed Reactors, where its numbers was expected to grow after 2030.
Related posts