LNG is Crucial to Meet India's Demand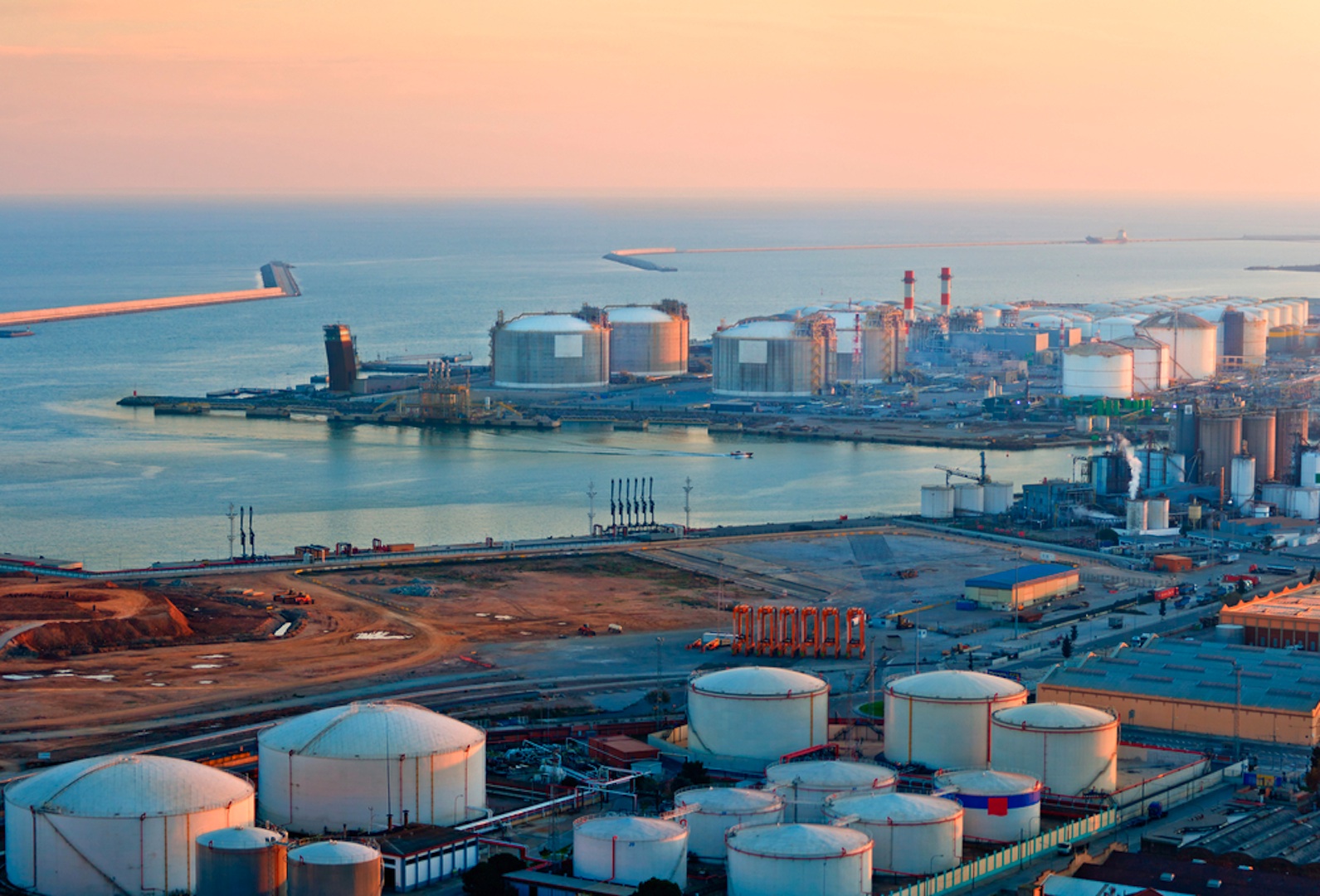 Opinion: By SUDHA MAHALINGAM
A decade ago, three Indian companies — Reliance Industries Ltd. (RIL), Oil and Natural Gas Corporation (ONGC) and Gujarat State Petroleum Corporation (GSPC) — independently announced substantial gas discoveries in the Krishna-Godavari Basin in the Bay of Bengal. For a fuel-starved country, these discoveries were harbingers of hope and optimism. While crude imports would continue, we believed we could finally turn our back on polluting coal and transit to natural gas-based electricity generation. In fact, in Andhra Pradesh, four CCGT-based (combined cycle gas turbine) thermal generation plants came up in the wake of the announcement. Abundant domestic gas supplies also meant enhanced food security, since gas is the main feedstock for manufacturing fertilizers.
All those claims turned out to be a lot of hot air, rather than methane. Neither ONGC nor GSPC is anywhere near monetising their respective natural gas discoveries although that does not stop them from claiming further discoveries in the same basin from time to time. RIL had then dramatically announced that it could produce 80 million metric standard cubic meters of natural gas every day (mmscmd), a claim that sent its stock prices soaring then. Yet, it failed to produce even half that volume, and now production has plummeted to a sixth of that quantity. Whether the drop in gas production is due to technological challenges, geological problems or pricing battles with the government is immaterial as far as consumers are concerned. All the industries that came up on the promise of abundant gas availability were faced with huge shortages of gas. They had to either remain stranded or operate at a fraction of their name-plate capacities, that too using naphtha, a costly substitute for natural gas.
India is surrounded by gas-rich neighbours — Turkmenistan, Afghanistan, Bangladesh and Myanmar. Yet, cross-border gas pipelines have eluded us till now. While the Turkmenistan-Afghanistan-Pakistan-India (TAPI) pipeline is said to be at a reasonably advanced stage of negotiation, its prospects are dogged by so many problems that until that pipeline actually materialises and the gas starts flowing, it would be premature to count on it. In the event, India's hope of meeting burgeoning gas demand is only through import of natural gas in the form of LNG (liquefied natural gas).
LNG is an excellent option for countries that cannot access piped gas. Even Europe, which is extravagantly served by gas pipelines from Russia, has built several LNG terminals to supplement Russian supplies. LNG requires substantial infrastructure, both at the dispatching and receiving ends. LNG is natural gas cooled at source to minus 161 degrees Celsius converting it into liquid form and shipped in cryogenic ships. The importing country needs cryogenic storage facilities as well as re-gasification terminals where LNG can be converted once again into gaseous form and sent through the domestic pipeline network. Setting up LNG terminals is a capital-intensive operation.
India already has two operational LNG terminals on the Gujarat coast, and a third one in Kochi. More LNG capacities are being planned along our long coastline. With domestic gas production plummeting to record lows, some of these will get built in the next few years.
While that may sound promising to all those gas-based industries and power plants hoping to resume production, the ground reality is that LNG pricing, utterly opaque as it is, might badly hurt Indian consumers. Unlike crude, there is no global competitive market for gas, much less for LNG whose prices tend to be capricious, volatile and inconsistent.
LNG export prices to European destinations have been driven down by the shale glut in the U.S. However, Asian LNG prices tend to be aligned to the prices Japan is willing to pay for its LNG imports. Japan's electricity generation is almost entirely LNG-based, and its desperation to keep the lights on has led to substantially higher prices for LNG in the Asia Pacific region. That said, secrecy shrouds the price at which LNG is contracted by importing countries, including India.
Economic theory will tell you that price-gouging is inevitable for any commodity, especially fuel or food with inelastic demand, whose price is neither determined by competitive markets nor regulated by the government or an independent regulator. It opens up enormous scope for corruption and kickbacks when a state-owned LNG terminal operator (TO) goes shopping for LNG cargoes in the international market. In the case of privately-owned LNG terminals, the secrecy surrounding the pricing of LNG offers substantial potential for price-gouging, especially in an inelastic desperate market.
Yet, India's fuel-starved burgeoning economy cannot do without imported LNG. Granted that the government or an independent regulator cannot be expected to regulate the price of a commodity that is wholly imported nor is it realistic or feasible to expect the government to subsidise an imported fuel.
But what the government can do is to bring about a modicum of transparency in LNG pricing by mandating that all TOs, whether in the public or private sector, must disclose the price at which they procure LNG from the global market place. It is imperative that the terminaling charges are regulated and made transparent. These cannot be left to the whims of individual TOs, especially because the demand for gas is inelastic and growing. While transportation costs will be determined by global LNG shipping markets, all other costs such as storage, re-gasification and marketing margins must ideally be regulated by an independent regulator.
Pari passu, LNG terminals in the country must allow open access to their facilities so that bulk consumers like fertilizer companies or power plants can go and contract their own cargoes and have them stored and re-gassified at the terminals at a transparent tariff.
In a half-hearted attempt, the government has recently mandated that all new LNG terminals must offer at least 0.5 million tonnes of their short-term re-gasification capacity for non-discriminatory open access. This provides window for TOs to enter into long-term contracts to tie-up their entire capacity. While that may be a good outcome since it would ensure lower prices than spot purchases, there is no certainty that the lower prices would be passed on to the consumers since there is absolutely no transparency in pricing. In Europe, all LNG terminals have been mandated to provide open access to their entire capacity unless a specific exemption has been sought and obtained from the EU regulator prior to setting up the terminal. TOs in EU also follow transparency in operational and commercial information, so crucial to successful implementation of open access.
The future of LNG in India will critically depend upon a far-sighted proactive approach that ensures transparency, fairness and certainty for all stakeholders, most of all, for the beleaguered Indian gas consumer.
Originally posted on thehindu.com
Related posts