Essar Energy Ropes in Top Executives from Rivals to Boost its Power Business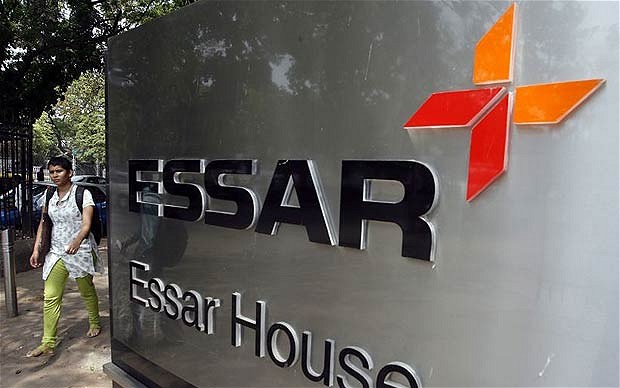 Essar Energy is changing gears and wants to push the peddle on its laggard power business by roping in top talent from Reliance Power, Jindal Steel & Power, and GVK Power & Infrastructure, among others.
It has appointed Sushil Maroo, who served as deputy managing director at JSPL and Jindal Power earlier, as its chief executive officer with effect from September 16. This is the fifth key appointment announced by the company in the last six months. The incumbent CEO, Naresh Nayyar, will serve as a member of the Essar Corporate Centre, an oversight advisory committee.
"Nayyar's background was in the oil industry and the new CEO's background is more biased towards power. Oil has been a great success for Essar though the power business has hit more problems. Doubtless Nayyar's expertise had a part to play in the company's development on the oil side and we hope the new CEO will be well placed to help drive similar success in power," Arden Partners, a UK-based stock broking firm said in a note.
"Maroo is being appointed as CEO – Essar Energy and not to head the power business. However, he will add value to that side of the business at a time when we are planning to take our power generation capacity to 6,700 MW from about 4,000 MW currently, and are also managing a challenging regulatory environment," Essar said in a response to an ET query.
In March, Essar Energy appointed Deepak Maheshwari as its chief financial officer. Before joining Essar, Maheshwari was the CFO at Anil Ambani-promoted Reliance Power, where he was involved in raising funds for some of the most ambitious projects of the company.
For its power arm Essar Power, the company has also roped in Ramesh Kumar (former managing director of KSK Energy Ventures), Dr. BH Ravindra (former director and head of GVK Infra), Vinay Mittal (ex-CEO of Monnet Power) and Vishwaroop Lal (ex-CEO, NTPC Alstom Services) in the last few months. The four executives will head four special business units that house Essar's various power projects.
"We have been strengthening our power business under the leadership of KVB Reddy, director of our power business group, and we are inducting industry veterans to head each of our generating and under implementation assets," the company informed ET. Essar Energy has increased its refining capacity to 741,000 barrels per day from 260,000 barrels per day, which included expansion and upgradation of its Vadinar refinery. The company has now divided its power projects in four special business units (SBUs) to house its Salaya, Tori, Mahan and power units based on return-on-equity model.
"We have created SBUs and have put in place separate boards for each so that they can independently take decisions and grow. All these boards would be under the Essar Power board which will look at the bigger picture," KVB Reddy, chief operating officer of Essar Power, had told ET in a recent interview.
Essar Power, which accounts for 26% of Essar Energy's revenue, has an installed generation capacity of 3,910 MW which it plans to increase to about 6,700 MW by 2016. It also has access to approximately 500 million tonne of coal resources across seven coal blocks in India and overseas.
While its peers like Tata Power and Adani Power have scaled up their capacity substantially and taken up big projects, Essar Energy has been conservative in its power business as the highly leveraged company wanted to focus on its refining business.
Related posts