Conergy Acquires 20% of Thailand PV Market Share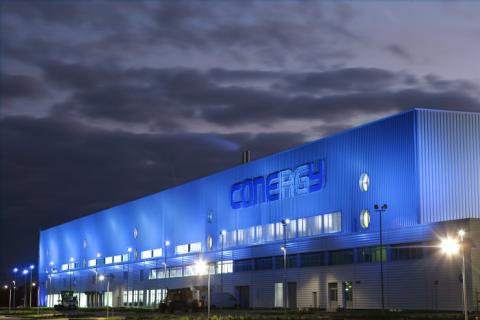 Germany's Conergy AG has increased its share of Thailand's solar market to 20%, as the company ramps up production in the Southeast Asian country.
Thailand is widely considered to be one of the strongest emerging solar markets in the world, and Conergy has proactively cornered approximately 20% of the market share, installing more than 70 MW of PV capacity since the fall of 2012.
The company's latest venture is a 21 MW solar project that has been commissioned by Bangkok's Siam Solar Energy 1 Co. Ltd – a subsidiary of Thai Solar Energy Company Limited. This plant will be the third large-scale project by Conergy for SSE1, and takes their order volume in Thailand above 100 MW.
This latest project will comprise two 10.5 MW solar plants, to be located in the western Thailand provinces of Suphanburi and Kanchanaburi, some 90 miles from Bangkok. Conergy will deliver full EPC (engineering, procurement and construction) service, and will also supply the components for the installation.
Local partner Ensys will assist with the plants' construction which, once complete, will cover an area of 370,000 square meters and generate more than 30,000 MWh of clean electricity per year, reducing the region's carbon emissions by 16,500 tons annually.
"We are delighted about our renewed collaboration," enthused SSE1 CEO Cathleen Maleenont. "We are impressed with Conergy's leading quality standards with each new power plant. With this project we will expand our solar capacity to 85 MW AC in total – a 17-fold increase in one year."
Conergy's spokespeople added that they were excited to be extending their market share in Thailand, reiterating their belief the country's solar appetite is vast, and hungry for more capacity.
"In Thailand we were one of the market leaders right from the beginning," said Conergy CSO Marc Lohoff. "In the last year we have gradually expanded our market share from 10% to 20%. This is unrivalled, as is our total contract volume in the country, which now exceeds a capacity of 100 MW in total."
Conergy President Asia, Alexander Lenz, added that Thailand's solar industry was in its infancy in 2010, stating that since the company's first installation their presence in Thailand has grown 20-fold.
"We are making good progress in extending our large-scale project business," added Conergy CEO, Philip Comberg. "Solar power plants are becoming an increasingly attractive asset class for funds, financial investors and strategic industrial clients. Together with this group of investors and Kawa as our asset management parent, we want to increase our volumes even further, especially in growth markets such as Asia and North America."
Related posts