CMEC to Contribute 2,000 MW to Nigeria's National Grid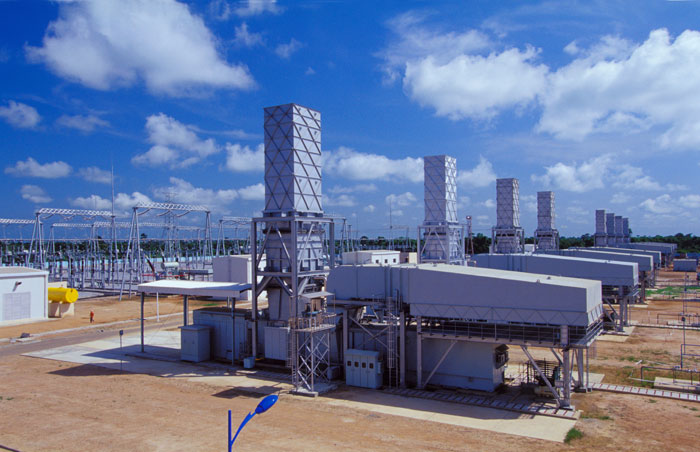 China Machinery Engineering Corporation (CMEC), reputed to be the number one Engineering, Procurement and Construction (EPC) contractor in China for international power plant construction has stated that it would contribute almost 2,000megawatts of electricity to Nigeria.
Speaking at the inauguration of the 500megawatt-capacity Omotosho Power Plant built under the National Integrated Power Project (NIPP) in Okitipupa Local Government Area in Ondo State, the Managing Director of CMEC, Mr. Liu Zhao-Long, stated that his company, which had been building power plants and distribution systems in over 100 countries was very serious in the power industry development in Nigeria.
Zhao-Long said since 2001 when his company commenced its participation in power projects in the country, it had completed 335megawatt-capacity Omotosho Phase I and 500mw capacity Omotosho Phase II.
"Together with our local partner, we have participated in the privatisation for Sapele Phase I power station in Delta State, which will take off at 260 megawatts electricity supply and finally will be upgraded to 1,020megawatts. And now, we are also working with China Exim Bank to finance a 120megawatt dual fuel combine cycle Independent Power Plant (IPP) in Bauchi State and we will commence the construction early next year. So far, we are to contribute almost 2000mw to Nigeria. And we are ready to work with other partners in various states for more IPP solution, including thermal, hydro, solar and transmission system," he said.
He stated that for Omotosho Phase II, his company had mobilised the best team from technical, commercial, operations and other supporting divisions including one of the top five experts from China Power industry to work as the site manager.
Zhao-Long said the measure was to ensure fastest and quality delivery of the power generation.
"We are working hand-in-hand with our local staff and the team from the NIPP, consultant in all the works, including civil, mechanical, electrical, commissioning and operation. We have trained more than 500 local technicians in all these areas, so that we were able to complete all the construction works in December 2012, which was six months ahead of schedule," he said.
He said the Phase II Omotosho Power Plant was initiated in 2006, as the second phase development to the existing Phase 1.
According to him, the power station was initially conceived to be a combined-cycle power plant with four GE Frame 9 gas turbines, whose exhaust heat are to fire four heat recovery steam generators (HRSG) to produce steam for running two additional steam turbines arranged in two blocks in a 2-2-1 configuration.
The CMEC boss stated that the engineering procurement construction (EPC) contract for Phase II was awarded in 2007 to Messrs CMEC of Beijing, which constructed the Phase 1 project.
He however, noted that following the extensive review by the Federal Government of NIPP funding arrangements between 2007 and 2009, as well as the challenges of site topography, the scope of the project was reduced to comprise four GE Frame 9 gas turbines only operating in simple cycle.
Related posts