ClearEdge Power's commitment and success continues in South Korea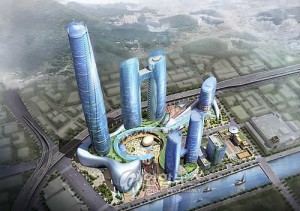 South Windsor manufacturer ClearEdge Power has sold a fuel cell to a key financial center in Korea, the company announced Wednesday.
ClearEdge will install one of its PureCell Model 400 kilowatt units at the Busan International Finance Center's Landmark Tower, in a deal with Samsung Everland.
This is ClearEdge's first installation in the city of Busan and the fourth deal with Samsung Everland, which has installed 21 ClearEdge fuel cells throughout Korea. Financial terms were not disclosed, but the US market leading company, has been a supporter of the fuel cell business in Asia for a long time, with some great references and proven technology, that will only increase as South Korea faces an acute power shortage in the peak periods with retiring base load plants, a phenomenal growing demand, uncertain nuclear contribution following the recent parts certification scandal, and arguably the world strongest government  support mechanisms for fuel cells installation.
ClearEdge formerly was UTC Power, before the Oregon-based firm purchased the United Technologies Corp. subsidiary in February. The company now specializes in quality industrial-size 400-kilowatt fuel cells and resident and small business 5-kilowatt units. To find out more on their exciting product range please visit www.clearedgepower.com
Related posts