Agricultural Sector in Japan to Get 200 MW of Solar Power by 2015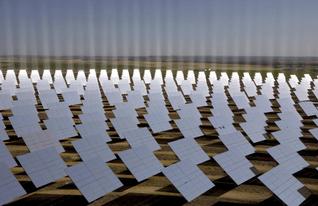 The National Federation of Agricultural Cooperative Association of Japan is implementing the largest solar power project in the country. The association, known as Zen-Noh, has formed a joint venture with the Mitsubishi Group to establish 200 MW of solar power generating systems at Zen-Noh facilities nationwide.
The two companies have established the JAMC Solar Energy Company to operate these systems. Power produced will be sold to regional utility power companies under Japan's feed-in tariff program.
The targeted completion date for the solar power systems is fiscal year 2015. The initial phase calls for 30 MWs worth of installations.
The Kyocera Corporation has released a statement announcing that they have been selected to supply the initial 30 MW worth of systems for around 80 Zen-Noh facilities. Kyocera Solar Corporation will be supplying, engineering, constructing and maintaining the systems. The entire order is worth approximately 8.5 billion yen ($89 million).
Related posts